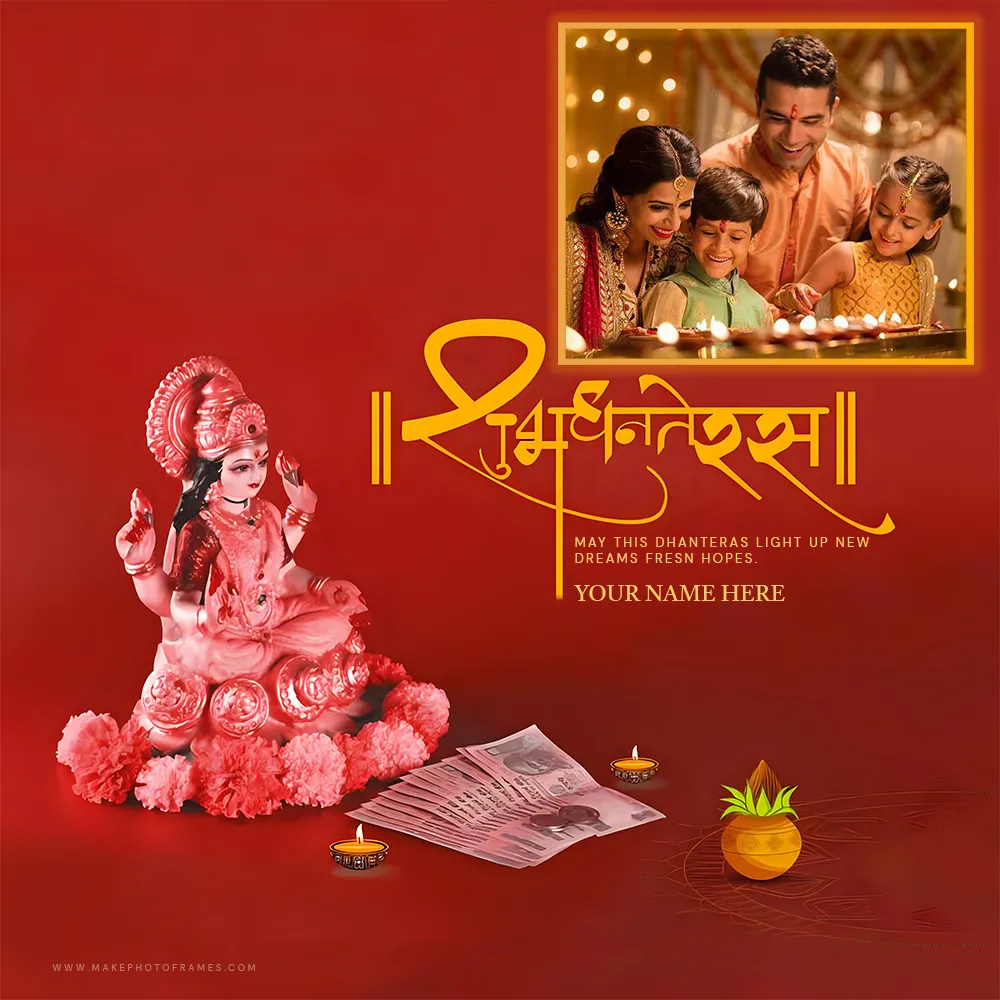 Dhanteras, marking the onset of Diwali festivities, has always been synonymous with prosperity, blessings, and new beginnings. As we approach the joyous celebrations of 2023, there's a beautiful way to make your Dhanteras greetings even more memorable: the 2023 shubh Dhanteras frame with name and photo.
Personalized touches are quite important in the world of digital connections. Nowadays, sending wishes is more about making the message special and sincere than it is about the message itself. Not only can you record the joyous occasions with the Dhanteras frame with name and picture online, but you can also personalize it with your name to create a unique memento.
Read More : Shubh Dhanteras Ka Photo Frame With Picture
Imagine having a beautifully designed frame showcasing the gleaming diyas, shimmering gold, and the essence of Dhanteras. Now, couple that imagery with a personal photo, maybe of a family gathering or a special moment from the celebration. Add to it, the cherry on top: your name. This is what the 2023 shubh Dhanteras frame with name and photo" offers – a blend of tradition, personalization, and festivity.
As Dhanteras 2023 approaches, consider embracing this new trend. Whether you're gifting it to someone or using it for your festive memories, the Dhanteras wishes frame with name and photo free in English is bound to add sparkle to your celebrations and make them unforgettable.
Related Dhanteras Photo Frame