ICC Cricket World Cup 2023 photo frame with name
Are you searching for ICC cricket world cup 2023 photo frame with name? You can make your favorite team photo frame with name download for free. Makephotoframes.com provide world cup cricket images 2023 of all team photo frames. Easily make different your photo and show support for your favorite team like India,England,South Africa,West Indies,Pakistan,New Zealand,Sri Lanka,Afghanistan,Australia and Bangladesh. You can choose your the best photo from gallery and set your favorite icc world cup 2023 teams photo frame with name share any social networking app like Facebook, Instagram, Pinterest, Twitter and Whatsapp etc. New and the best Collection of ICC cricket world cup 2023 photo frame with name from makephotoframes.com
Thank you for choosing our makephotoframes.com for your special occasion. Subscribe to us to get new pictures on ICC cricket world cup 2023 photo frame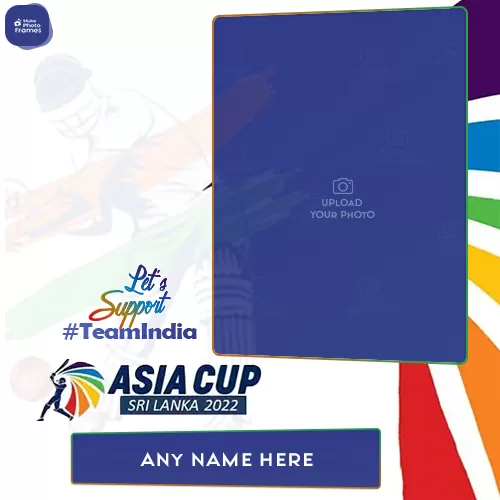 The champions of Asia are ready to defend their crown this time. India cricket team is now at its peak. They are unbeatable currently. Wish your favorite team to win Asia Cup 2023 and become the champion ...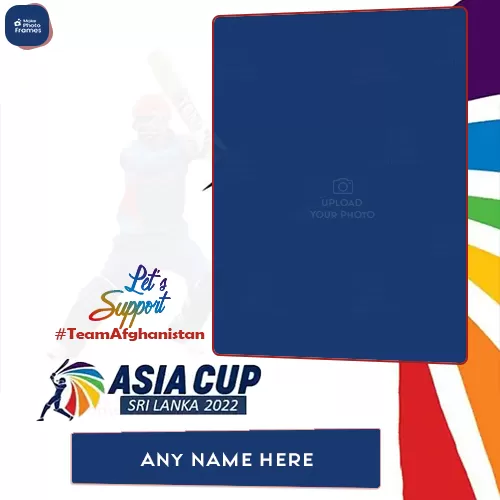 Rising star of Asia. The Afghanistan cricket team has come very far in their short period. They are a very tough team to beat. So cheer your favorite cricket team in this Asia Cup with your created post ...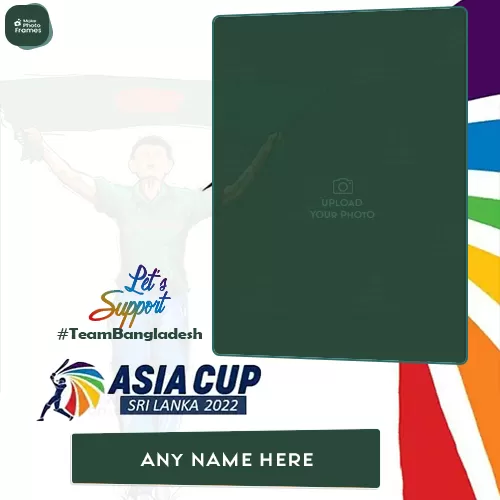 Bangla tiger is ready to roar this time In Asia Cup. Bangladesh cricket team is known for its fighting spirit. Pray for your team to win this Asia Cup. Make a Bangladesh team Asia Cup photo frame with ...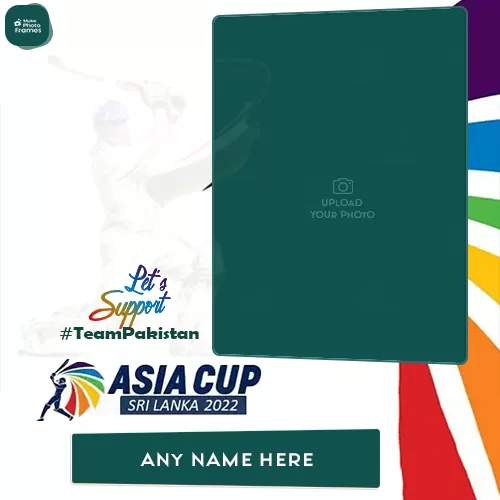 The game is on. The biggest rivals of Asia cricket gonna fight for becoming the Aisa champion. Cheer Pakistan for becoming Asia's champion this time with your style. Make a Pakistan team Asia Cup photo ...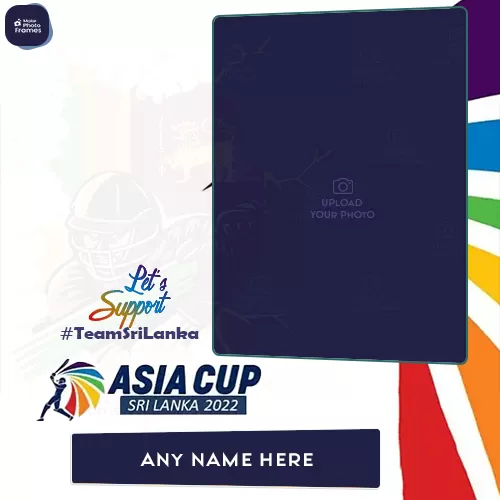 The biggest team in Asia's going to fight for the crown of Aisa. Asia Cup is here. Sri Lanka is the underdog. Cheer your team for Asia Cup with a Sri Lanka Asia Cup photo frame with your name on it. ...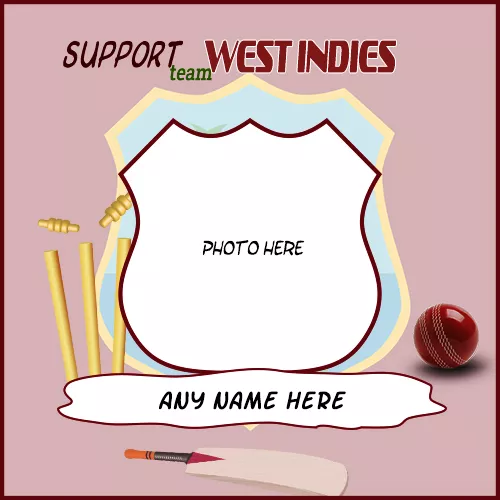 Do you want to support to icc world cup 2023 match west indies team? Write name on icc wc 2023 match team west indies photo frame free download. Create icc cricket world cup team west photo frame with ...