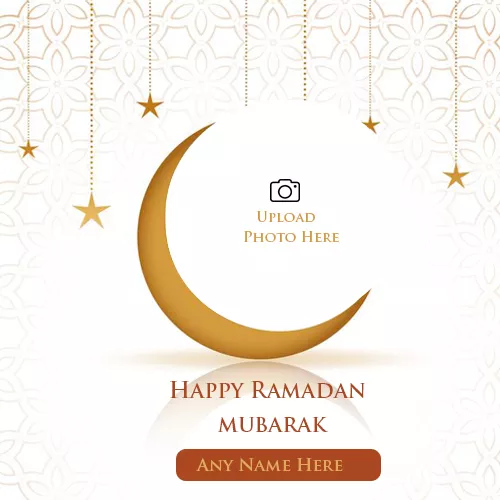 Here's to the amazing festival of Ramzan Chand Raat Mubarak which is celebrated with extreme joy and spirituality among the Islamic community. People do fasting and pray to god during the month of Ramadan. To make this festival special, you can make a 2023 Ramzan photo for WhatsApp DP with your name for free on our website.

Making a beautiful Ramzan Chand Raat Mubarak 2023 photo for WhatsApp DP with a name is as easy as it gets. You simply have to choose a 2023 Ramzan photo for your whatsapp DP and add the name in the given text box to generate the final image.

Once your final image is generated, you can download your 2023 Ramzan Chand Raat Mubarak photos for Whatsapp DP with your name and upload it as your whats app DP and flaunt your exclusive Ramzan dp in front of your friends and contacts.
Related Ramadan Mubarak Frames