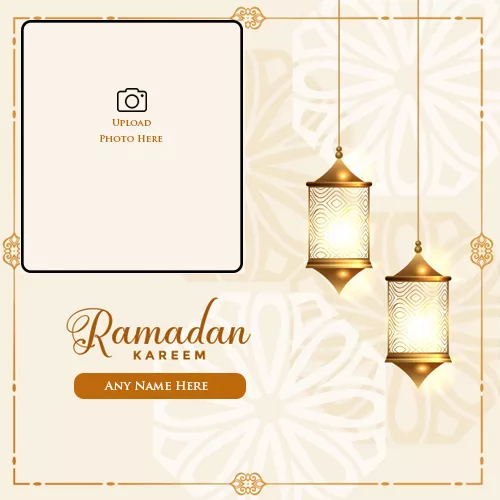 Ramadan is just over the head which will be celebrated from the 2 of April 2023 to the 2 of May 2023 and during the 9th month of the Islamic calendar. Our website has made an amazing tool for you to edit a beautiful Ramadan Kareem 2023 facebook photo frame for free.

In order to make your Ramadan Kareem 2023 facebook photo frame to upload on Facebook, you just have to choose a Ramadan Kareem photo frame of your choice and edit it in the way you like to make a beautiful wish or an image.

Once you are done with the above procedure your final Ramadan Kareem 2023 facebook profile picture photo frame will be generated and will be ready to be downloaded on your device. You can download it and use it on Facebook to flaunt it to your friends.
Related Ramadan Mubarak Frames