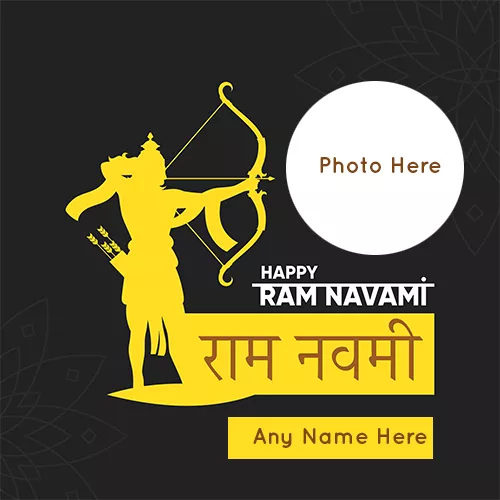 Now Celebrate 2023 Ram Navami with unique photo frame with your name and you can also write your message in Hindi "Ram Navami ki bohot bohot badhaiya" As a true Indian we should respect all religions and celebrate all festivals with same enthusiasm so let us keep our tradition alive by sharing Ram Navami 2023 images with a photo frame and with your name. Lord Ram was son of king dashratha and kaushalya.

Lord Ram is ideal for peace and harmony. The Day Ram Navami is celebrated as his birthday. Lord Ram is major deity of Hinduism.

So at our site you can share Ram Navami photo frame with your name and upload it on social media for free. So this time let us celebrate Lord ram's birthday in a digital way.
Related Ram Navami Frames