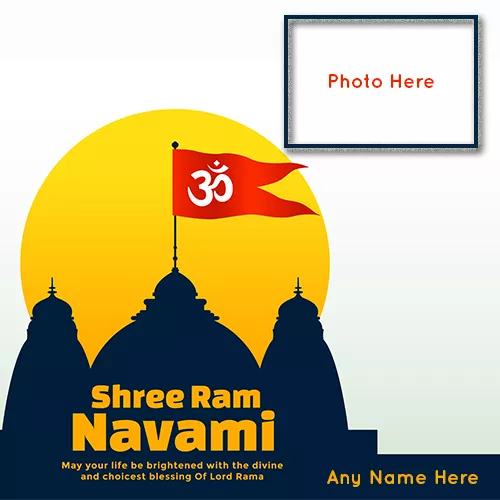 Celebrate Ram Navami with your name and photo of agreeing Lord ram. India is the country of festivals. In our country, we believe in unity in diversity. Every religion is equal for us and we celebrate all festivals with same enthusiasm.

On the day of Ram Navami Lord Ram was born.

So create a buzz on social media by uploading Ram Navami images with your name and photo. Lord Ram was an avatar of Lord Vishnu and he was born on Earth to establish peace in the world.

So at our site, you will find amazing Ram Navami images with a photo of Lord ram and you can also add your name. So what are you waiting to download the image from our site for free and upload it on social media.
Related Ram Navami Frames