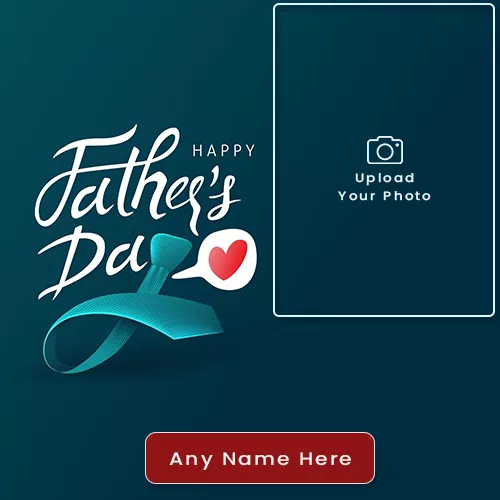 How important is a father to a child or even an adult? Father is the one who always guides us and his sacrifices never go in vain. On this Father's Day 2023, make a beautiful free Father's Day photo frame at our website for free and make him feel special.

In order to make your free Fathers Day photo frame online free, all you have to do is just choose a Fathers Day picture of your choice from the available ones and simply add the name of your father in the given text box.

Once you are done with the above steps, your final free fathers day photo frame editor online will be generated which you can in turn download on your device for absolutely free of cost and make his day worth remembering.
Related Father Day Photo Frame