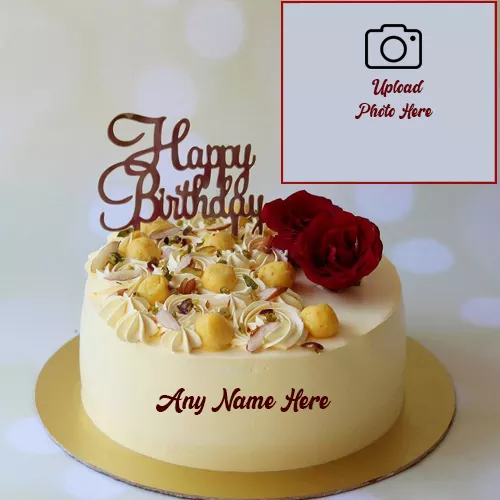 Are you looking to congratulate a birthday in an attractive way but you are short of ideas? There's a new way to greet someone online by putting picture on birthday cake with name and just sending it online on social media as a message.

A picture is worth more than 1000 words and putting name on a birthday cake just adds the personal touch to your wish which is more than enough to make your loved one feel special on a special day.

Congratulate your husband, wife, kid, colleague, boyfriend, girlfriend, or friend in style with our attractive feature to put my photo on birthday cake with name and make their birthday a memorable one.
Related Birthday Cake Frame