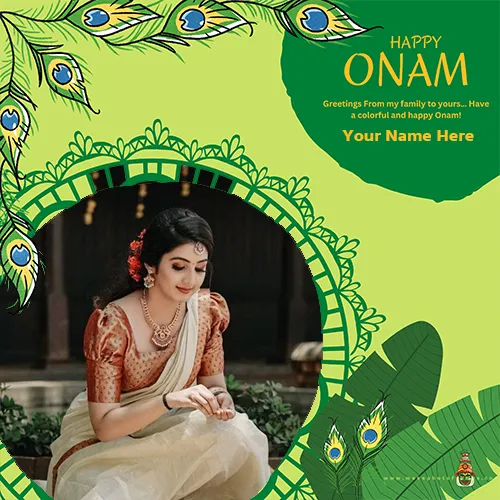 MakePhotoFrames, a leading online platform, offers a remarkable range of Onam photo frames that are entirely free and easily accessible. This year, celebrate the joyous festival of Onam by embellishing your cherished memories with our beautifully designed photo frames. The vibrant colors and intricate designs perfectly encapsulate the spirit of this grand festival, bringing your photographs to life.

At MakePhotoFrames, we understand the value of moments and the warmth they carry. That's why we provide an array of exquisite Onam photo frames to ensure your special moments are encapsulated in an unforgettable way. Add a festive touch to your pictures with these elegant frames that reflect the charm and tradition of Onam.

As the season of Onam approaches, we invite you to revisit the pleasure of creativity with MakePhotoFrames. Not only can you frame your photos, but also customize and personalize them to your liking. Make your Onam celebration more vibrant with MakePhotoFrames. Our user-friendly interface allows for a seamless experience as you create your own customized 2023 Onam photo frames online free.

With we, experience the joy of crafting your memory with ease and style. Rediscover your best Onam moments through our photo frames and share them with your loved ones. Make this Onam unforgettable with MakePhotoFrames, your ultimate destination for crafting digital memories. Remember, with we, your joyous moments are our top priority, twice as much. Dive into the festive spirit of Onam with us, and let's make memories together.