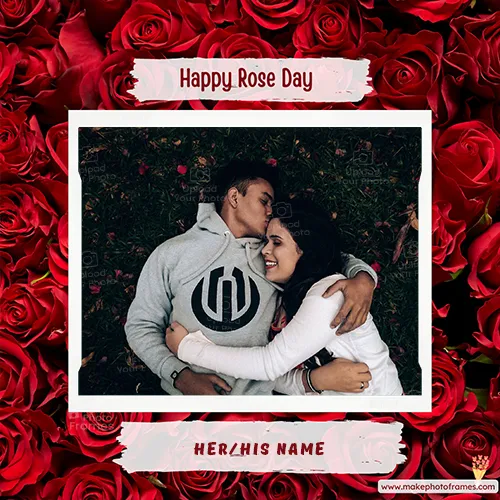 Celebrate the beauty and romance of Rose Day with our personalized photo frame featuring a stunning array of red roses. The perfect way to show your loved one how much you care, this photo frame is designed to hold a special photo of the two of you together, surrounded by the symbol of true love - red roses.

This elegant frame is crafted from high-quality materials and features a classic design that will complement any décor. The red roses are carefully arranged around the photo, creating a romantic and heartfelt display.

But what makes this photo frame truly special is the personalization aspect. You can add your loved one's name to the frame, making it a one-of-a-kind gift that they will treasure forever. It's a perfect way to remind them of your love and affection every day.

Whether you're looking for a romantic gift for your significant other on Rose Day, or a special present for a loved one on any occasion, this Name on Rose Day Photo Frame with Red Roses is sure to make their day. Display it in your home as a beautiful reminder of your love, or give it as a thoughtful present to show someone special how much you care.