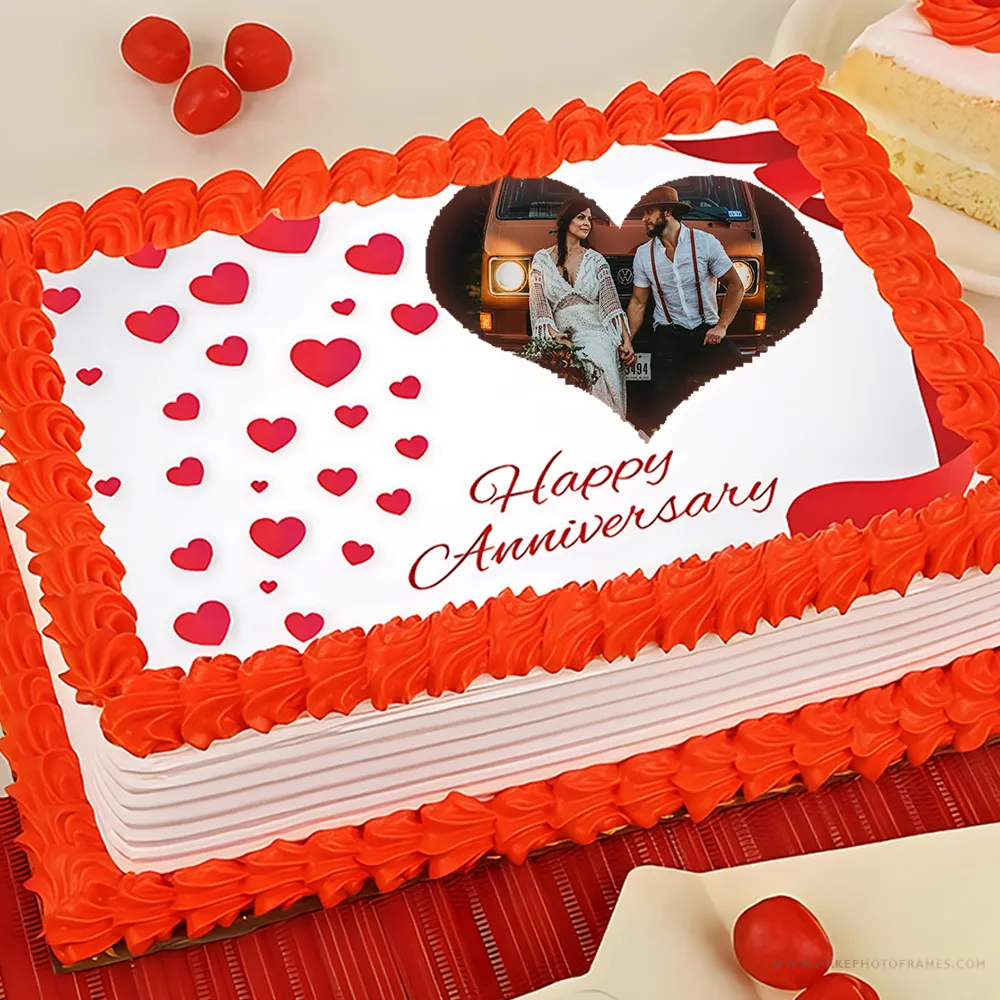 Anniversaries celebrate love and togetherness, and what could be more symbolic of this than a heart-shaped cake? The Love-Themed Heart Shape Anniversary Cake Photo Maker is an online tool that brings this symbol of love to life, allowing couples to create a personalized cake that encapsulates their affection and shared memories.
Using the Anniversary special heart-shaped cake online photo editor, couples can design their anniversary cake effortlessly. This user-friendly tool offers various customizable options to create a cake that's visually appealing and deeply meaningful. From selecting the perfect shade of icing to adding intricate decorations, every aspect of the cake can be tailored to suit individual preferences.
The highlight, however, is the ability to upload a particular photo, perhaps from a wedding day or a significant moment shared, which can be beautifully integrated into the cake's design.This online cake photo maker is ideal for those who want to add a unique touch to their anniversary celebration.
Read More : Anniversary Cake Photo Customization With Couple Name
It's perfect for recreating the romance and joy of the day they said, "I do." Whether it's the first Anniversary or a golden jubilee, a heart-shaped cake personalized with a cherished photo is a beautiful way to commemorate the occasion.
In addition to its design capabilities, the custom heart-shaped cake photo customization for Anniversary is convenient and accessible. Once the design is complete, it can be downloaded, shared with a local baker, or used as inspiration for a homemade cake. This tool is more than just a cake designer; it's a portal to creativity and personal expression, making anniversary celebrations all the more special and memorable.
Related Anniversary Cake Photo