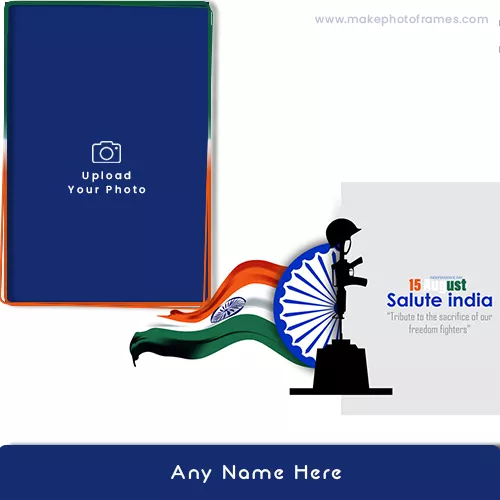 Independence day in India is celebrated on the 15th of August and every year people showcase our tri-coloured flag as part of honor to our Independent nation. To make your day special, you can customize the free Indian flag photo frame on 15 august for free downloads at our makephotoframes.com

In order to customize your own Indian flag photo frame 15 august free downloads, you simply have to choose an Indian tricolour flag and add the name in the given text box to finalize your image and generate the same. You can download it later on your device for free.

Making a beautiful Indian flag photo frame 15 august with free downloads will surely bring a smile to your friends, family, relatives, or loved one's faces and make their day memorable.