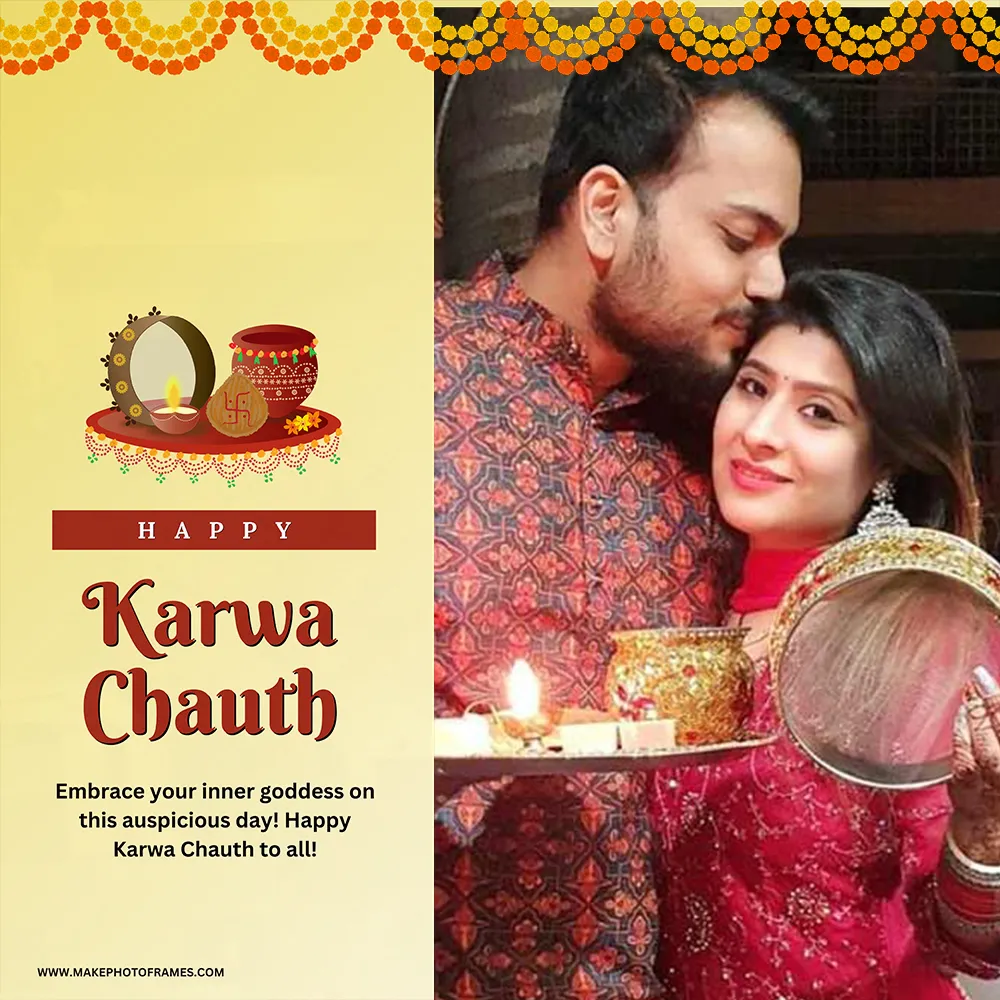 Karwa Chauth, an age-old tradition celebrated by couples, is a testament to love, commitment, and the sacred bond of marriage. It's a day when women fast from sunrise to moonrise, praying for the well-being and longevity of their spouses. As the moon graces the night sky, couples come together, basking in the glow of love and shared memories. In such a heartwarming festival, capturing these intimate moments becomes invaluable. Enter the happy karwa chauth photo frame with couple photo tool.
This unique happy karwa chauth photo frame editor with couple photo platform is a fusion of tradition and technology. It offers an assortment of frames that echo the essence of Karwa Chauth – from intricate mehndi designs to the ethereal glow of the moon, each frame is thoughtfully curated to enhance the beauty of the couple's shared moment.
Read More : Karwa Chauth Ki Hardik Shubhkamnaye Photo Frame
The process is simple yet impactful. With the Karwa Chauth creative photo frame with couple photo tool, one can effortlessly upload their chosen photograph, pick a frame that resonates with their sentiment, and personalize it. The result? A beautifully crafted memory that pays homage to the festival and the bond it celebrates.
In an age where every moment is fleeting, having a keepsake that encapsulates the spirit of Karwa Chauth is precious. Let the happy karwa chauth photo frame with couple photo tool be that bridge between tradition and modernity, ensuring that every Karwa Chauth memory is framed with love, reverence, and beauty.
Related Karva Chauth Photo Frames