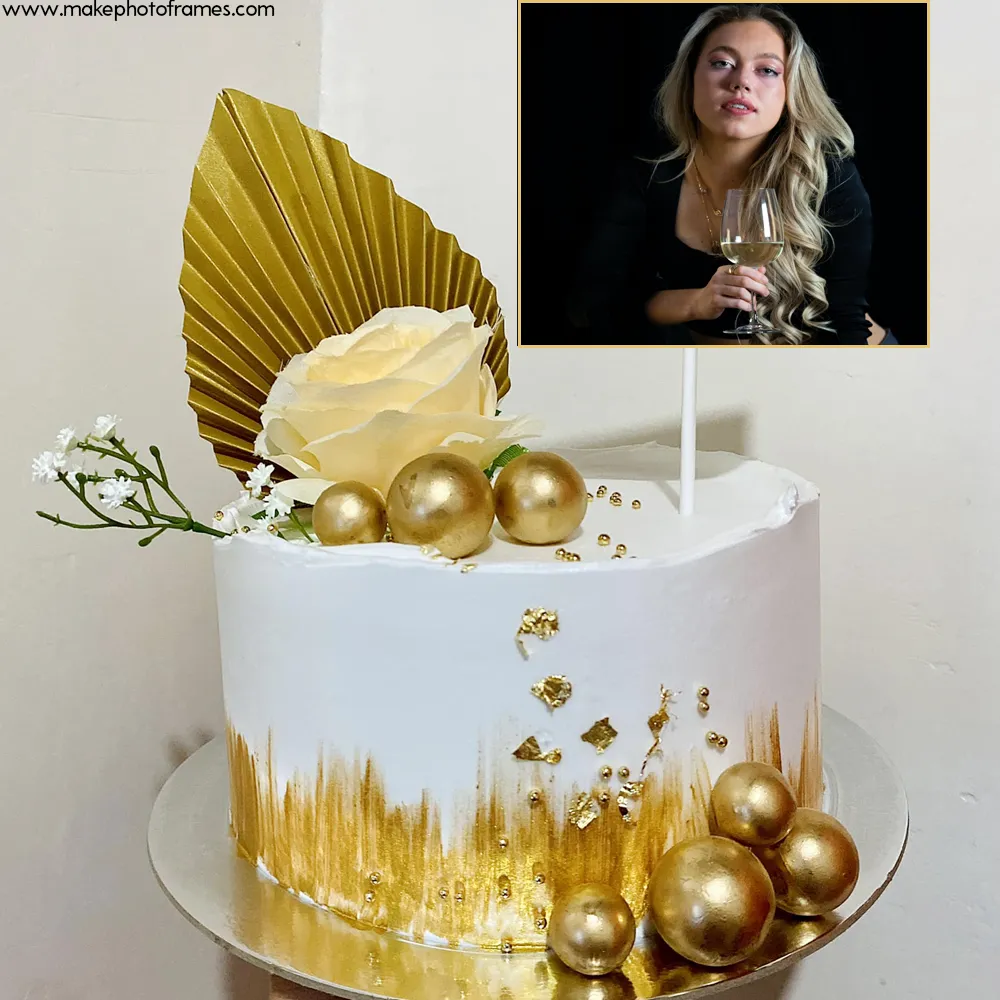 Celebrating a special day requires a touch of elegance and personalization, and the elegant gold and white birthday cake images with photo editor provide just that. This online tool revolutionizes cake design, making you effortlessly create a sophisticated and personalized birthday cake. The combination of gold and white hues offers a classic yet luxurious appeal, perfect for those seeking a refined celebration aesthetic.
The beauty of the elegant gold and white birthday cake with photo editor lies in its simplicity and effectiveness. It enables anyone, regardless of their artistic skills, to design a cake that looks professionally made and carries a deep personal touch.
You can upload a particular photo, be it a cherished memory or a beloved face, and the editor will seamlessly integrate it into the cake design. This feature transforms the cake from a dessert to a centerpiece of your celebration, embodying a special moment or emotion.
Read More :Delicious Custom Heart Shape Birthday Cake With Photo
The gold and white theme exudes sophistication, making the cake stand out with its understated yet opulent style. www.makephotoframes.com offers various design templates and decorations that align with this color scheme, allowing for different creative possibilities. This tool covers you whether you want something minimalistic with clean lines or something more ornate.
When your creation is finished, you may download the picture to send to a professional cake decorator or use it as a template for a do-it-yourself cake. Personalized elegant gold & white birthday cake with photo customization is perfect for those who wish to add a personal and elegant touch to their birthday celebrations. It's an excellent way to ensure that the cake is as unique and special as the person it's meant to celebrate.
Related Birthday Cake Frame