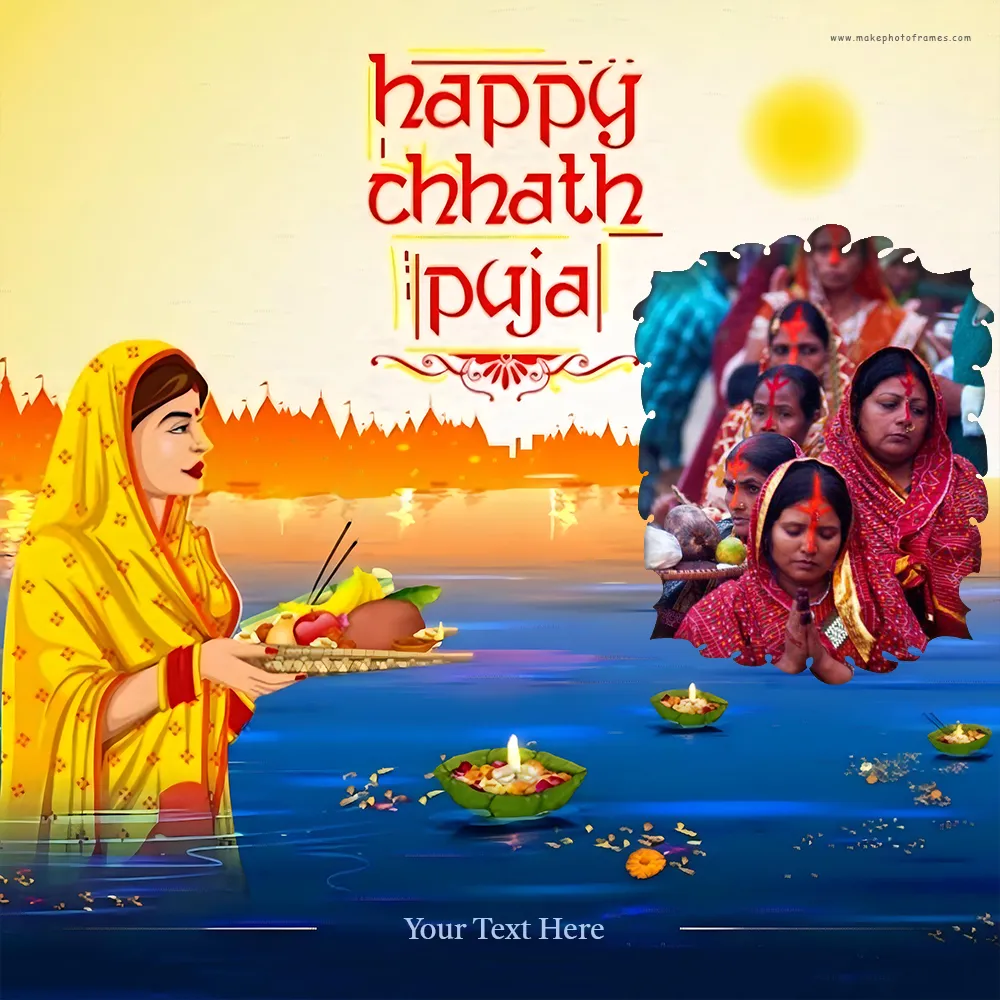 Chhath Puja, a revered festival dedicated to the Sun God, holds a special place in Indian culture, particularly in Bihar, Jharkhand, and Eastern Uttar Pradesh. As we approach Chhath Puja in 2023, the festival's traditional essence blends beautifully with modern digital advancements. One such contemporary way to celebrate and share the spirit of this auspicious occasion is through custom-named Chhath Puja 2023 wishes with a photo frame.
This innovative approach allows devotees to create personalized greetings that resonate more deeply with their friends and family. www.makephotoframes.com feature provides a platform to add a personal touch to the festival greetings. By incorporating names and photos into specially designed Chhath Puja frames, these greetings become more than just a message; they transform into a personal expression of devotion and good wishes.
The frames typically feature themes and imagery related to Chhath Puja, such as the holy ghats, the setting sun, and traditional offerings (Arghya) to the Sun God. This personalization makes the recipient feel special and thought of, enhancing the bond shared between loved ones.
Read More : Create Chhath Puja Photo Frame Editing Background With Frame
Furthermore, the ease of customizing and downloading these personalized photo frames ensures that your warm wishes for Chhath Puja reach your loved ones, no matter where they are. Whether shared on social media, through messaging apps, or printed out as keepsakes, these customized wishes add a unique and heartfelt dimension to the festival.
In essence, as we celebrate Chhath Puja in 2023, the opportunity to use custom-named Chhath Puja 2023 wishes with a photo frame offers a delightful way to uphold and share the festival's traditions. It's a blend of cultural reverence, personal connection, and modern technology, ensuring that our wishes for health, prosperity, and happiness are both meaningful and memorable.
Related Chhath Puja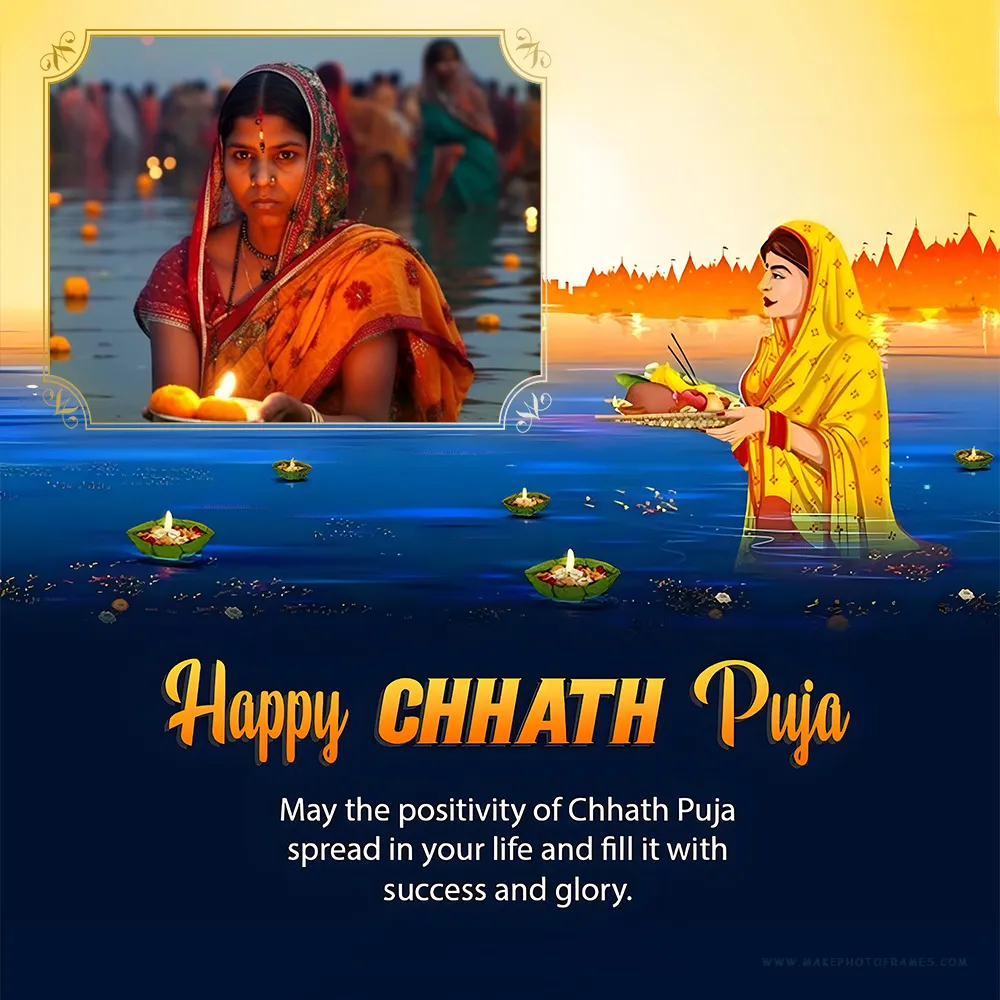 Chhath Puja, a festival dedicated to the Sun God, holds a special place in the hearts of devotees. Celebrated with great zeal and enthusiasm, it's a time for prayer, fasting, and fellowship. In ...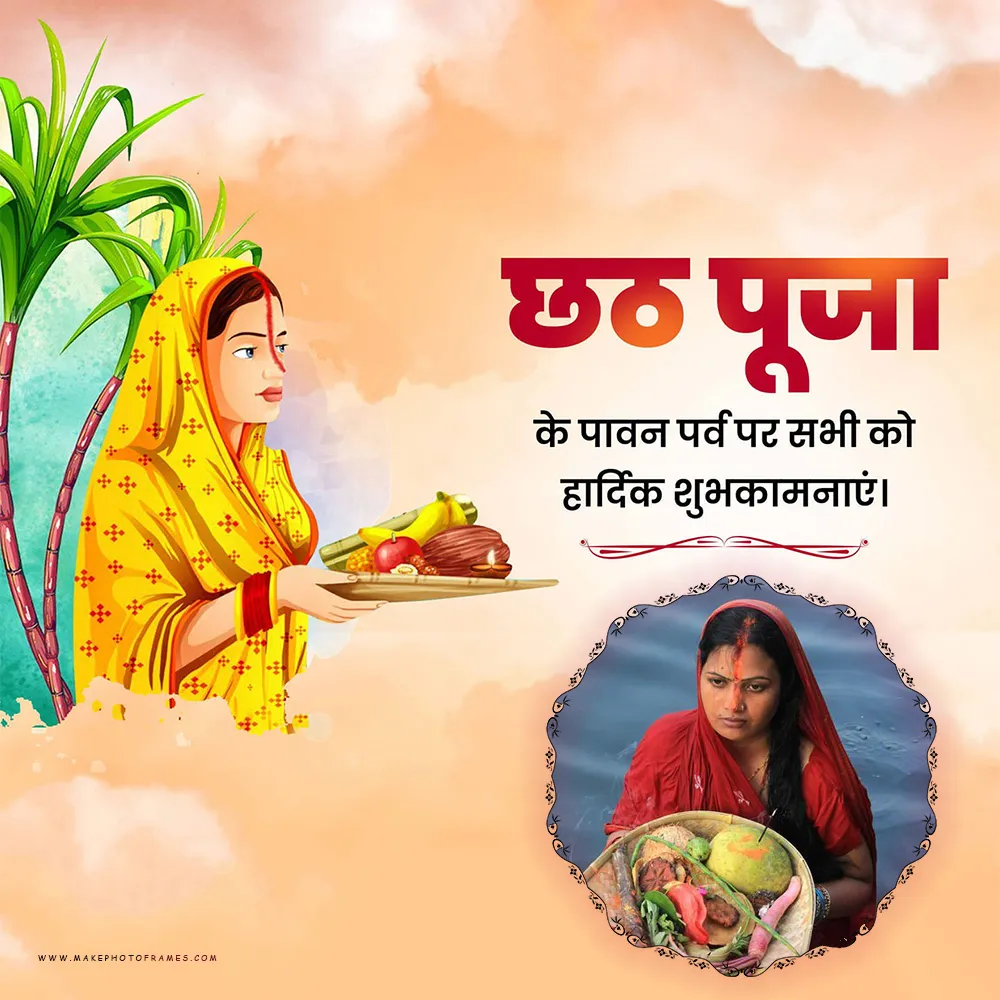 As the auspicious occasion of Chhath Puja graces our lives, the air fills with the devotion and sanctity of this venerated festival. Devotees from across the globe engage in the rituals with fervent ...