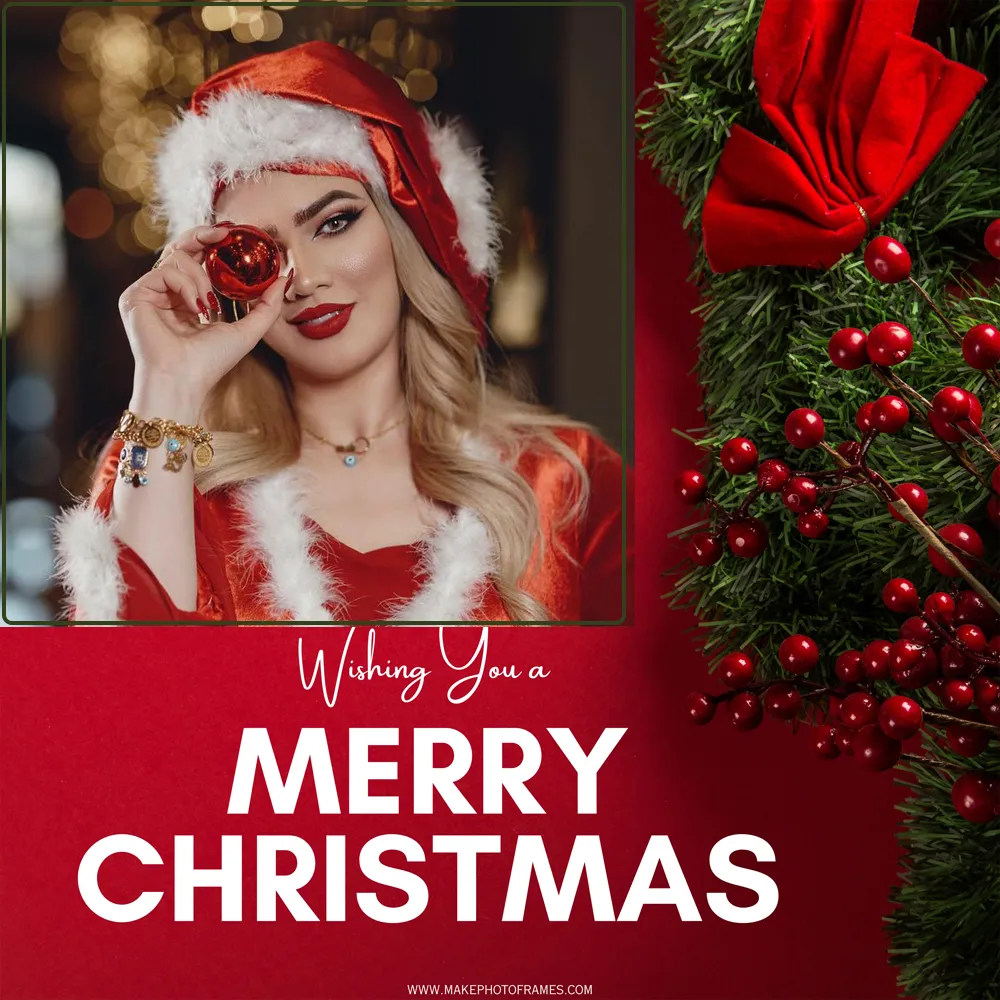 With the festive season just around the corner, it's time to start thinking about how you can add a personal touch to your holiday greetings. The Create Custom Merry Christmas 2023 Photo Card Template with Frame provides an easy and creative way to send your warm wishes this Yuletide. This innovative online service lets you infuse your Christmas greetings with personal flair, ensuring your message stands out amidst the usual holiday cheer.
Using the Merry Christmas 2023 greeting card Template with photo frame you can choose from various designs that capture the essence of the holiday season. Whether you prefer traditional motifs such as holly and ivy or want something more modern, this service has it all.
You can upload your favorite family photo or a selfie and place it within a beautifully designed Christmas frame. The process is not just simple, but it also allows for that special handmade touch that no store-bought card can replicate.
Read More : Merry Christmas Digital Photo Frame Free Download
The site makes it simple to download your card after you've chosen and customized it, so you can share it digitally or print it off. For individuals seeking a more customized approach while yet wanting to uphold the Christmas card tradition, this is the ideal option. This holiday season, step away from the generic and embrace the unique with your very own custom Christmas card, brought to life with a charming photo frame.
So spread the joy, share the love, and give a card that truly represents you. Start crafting your individualized message today and make every word count with a bespoke Christmas 2023 card as unique as your holiday wishes.
Related Merry Christmas Photo Frames