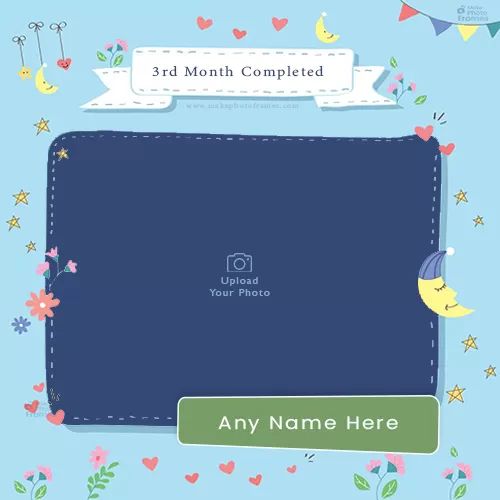 Make an amazing photo collage of yourself with edited photos of your baby to celebrate turning 3 months. Generate a special post for your baby to wish 3-month completion. Make a 3-month complete baby photo editor online free here. Show your love with your creativity.

Make beautiful munchkin photos with attractive photo frames to share with your friends and family. Give your child a memorable picture edited collage you create for the future so he/she can share it with her/his friends to show how much you love it.

3-month complete baby photo frame editor online for free to freely edit any photo of your choice to make it more beautiful. Making your baby's photo is very special for every parent.

Try here many varieties of photo frames and also you can add your name to them too. So hurry up and make amazing photos for your child's 3-month completion here.